Serving Sacramento And Surrounding Counties Since 1990. Superlative Quality At Affordable Prices. License # 866921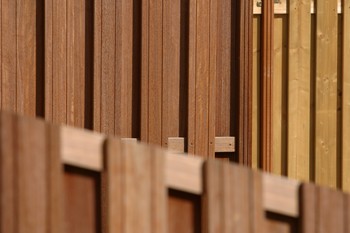 At Sierra Pacific Fence we build all styles of wood fencing. Dog Ear style, Louvered, Board on Board, Shadow Box, Split Rail, Picket, Board and Bat and can and will custom build anything imaginable. Our estimators have years of experience to design the fence your looking for. We will give free advice to what might best suit your needs based on your landscape design, or practical needs.
But the ultimate decision is yours. We can build anything!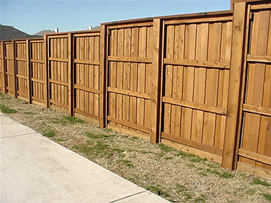 50 years ago the redwood trees that were milled were often 500 years old and 10 feet in diameter. Just like everything else, these old virgin redwoods were thinned to almost extinction. The lumber that came from those old trees is where redwood became known for not rotting at ground contact. The trees milled today are only a few feet in diameter, and have nowhere near the properties and characteristics the old Virgins had. Redwood milled today will rot at ground contact in a matter of years.
Pressure treated posts are the most popular fence post used today. Galvanized steel is another good option. Our estimators will help you decide what product is best for your needs. The estimate and advice are both free.

No Job Too Large or Small!
For the Best Fence Construction call us at 916-483-1883